In today's world, oral health, especially teeth, has become a significant issue for many people across the world. This fact has led to dentists being ranked among the most sought-after professionals in the health sector. Consequently, the increase in the number of dental patients has directly influenced an upsurge in dentists' numbers globally. As a dental expert, you must be aware of the tough competition and how hard it is to have your dental services known by many prospective clients.
If you want to enhance foot traffic in your office, you must be ready to undertake intense marketing by leveraging all the available options. Reaching many potential customers for your dental services has been made easier by the advancement in technology. However, some practitioners do not know how to use their dental practice marketing strategies as efficiently to reach as many people as possible. This article will elaborate more on that and other ways of making it easier for your prospective customers to know about the services you offer. Read on to find out some of the most effective marketing techniques available today.
Optimize Your Website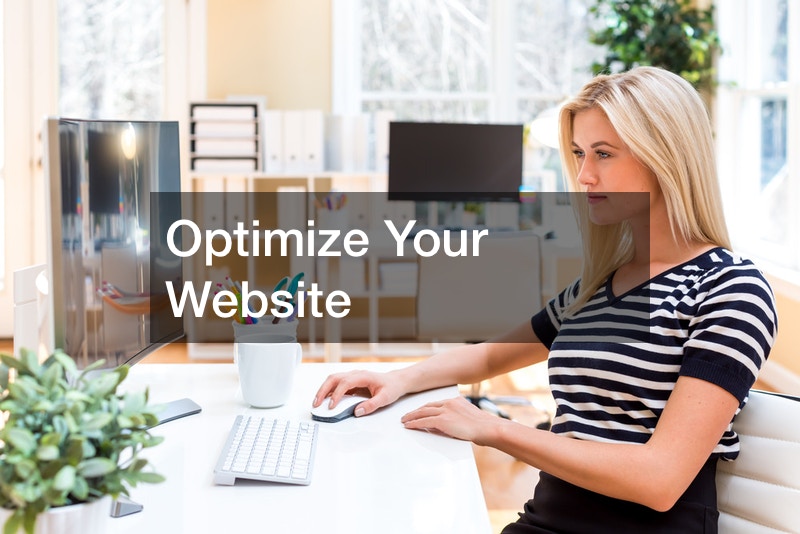 The internet offers one of the best marketing platforms that guarantee to spread your message to many people within a short period. One of the best ways to tell prospective customers about your dental services is by having a website. Having an appealing and easy-to-use website is a requirement, whether the website is established or starting from scratch. If you have an old website, you need to update it to make it more modern.
Fortunately, today there are many service providers who deal with designing websites to make them practical and attractive. Some of them even do web designing for free, and their work is excellent, too. However, with the current rapid increase in competition, you want to make sure your website stands out among its kind. If your budget allows it, you can opt for packages that enable you to customize your website or hire an expert to improve the appearance. The only thing to remember is you will be required to pay for internet hosting, whether you create your website for free or at a fee.
Outsource SEO Services for Dentists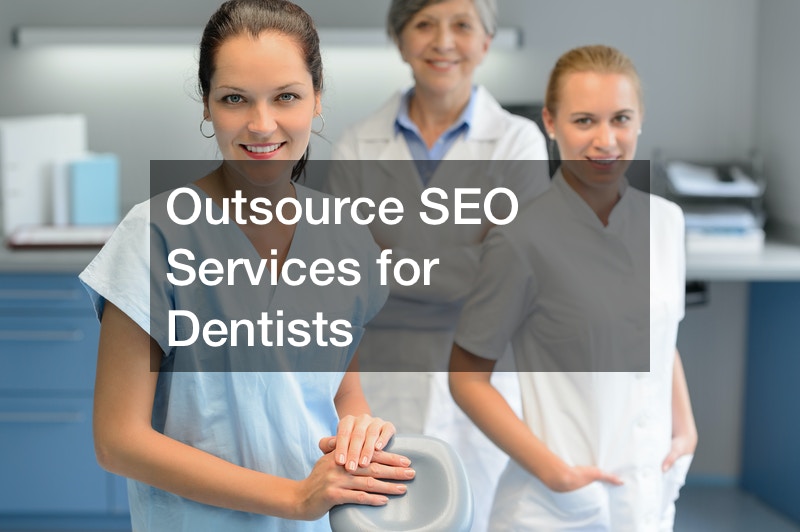 After you have your website in place, you should then think of improving its ranking on a search engine's results. This is what is called SEO or Search Engine Optimization. Acquiring such services will see your website's rank go higher naturally or organically without the need to pay for placed advertisements. This strategy is ranked as one of the best marketing solutions for dental practices because its ROI (Return on Investment) is significant.
However, measuring this ROI is not that simple. The only important thing to remember is you can have your website rise on SEO ranks without paying anything other than time. You can implement the dental SEO marketing strategy by hiring a professional. Alternatively, you can follow these easy steps: create a page, focus on the content's quality, compress images to save space, research the industry's keywords, become mobile-friendly, and link smartly.
Market Your Services on Social Media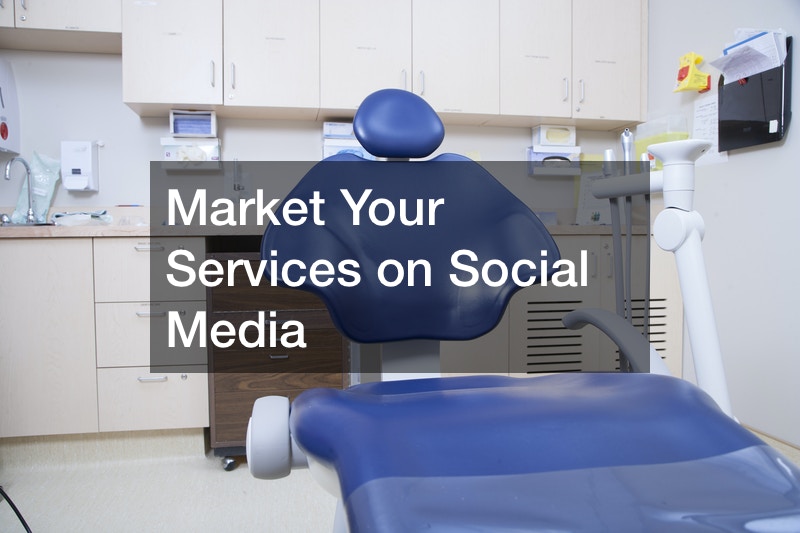 Since its inception, social media, such as Facebook, Instagram, and Twitter, has stormed the world. It is your chance and moment to leverage that platform if you want to reach many people at a go. Every minute, there are thousands, if not millions, of people active on social media. In fact, 60% of Facebook and 70% of Twitter users confess that those platforms are their number one news sources. Therefore, you can be sure that the majority will see any information you share of them. Besides sharing information about your dental care services, social media allows you to interact with partners and prospective customers, have your name noticed, and join the online community.
You even get a chance to express yourself and how your dental services follow the modern trend, for instance, using Invisalign in place of the traditional metal teeth braces. This is likely to earn you a significant number of customers who are looking for modernized dental practices. The best thing is that you can share interactive images about your business, for instance, showing how you handle teeth fillings. Anybody interested in such a service will have an easy time finding and talking with you. It is free to join Facebook, Twitter, and Instagram, but you will be required to make a small payment to enjoy the extra offers they have available.
Take Inspiration From the Competition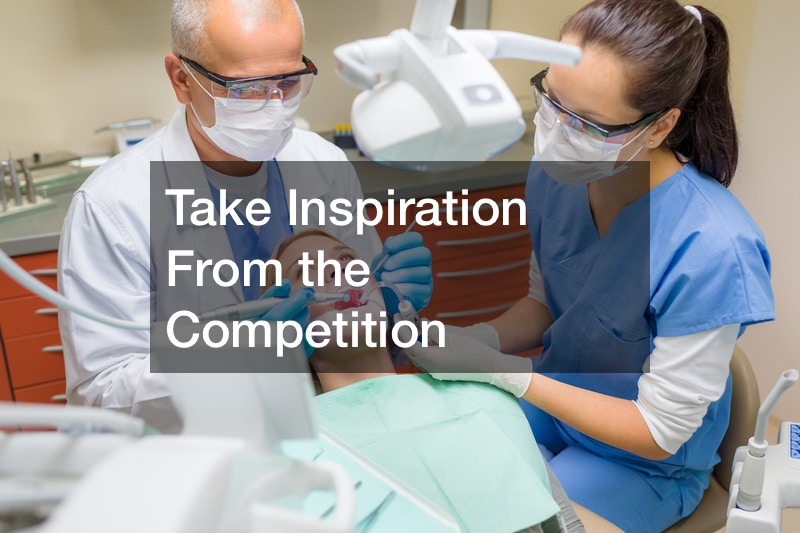 A successful businessman learns from the mistakes and successes of their competitors. A more significant percentage of the world's population has had to visit a dentist at a certain point in their lives. This implies that business is very lucrative in that sector, and that is why so many learners want to specialize in dentistry. The most common fallacy committed by many business people is looking at competition from a negative perspective. Whether you are a general or family dentist, you have to know your competitors, check what they are doing right, and learn from it. You should also consider what most of them are doing wrong and avoid repeating the same mistakes. It would be best if you only choose a strategy that can easily work for you from your competitors.
Try to find out how your competitors handle marketing, and it will surprise you to see how much information you can gather from that. Check out how they contact their clients, their email responses, the promotions and offers they might have, their referral programs, and the technology they use. Moreover, try to narrow down your research as possible. For instance, if you operate a family dental clinic, be sure to check out the competitors in that particular niche. You need to develop creative ways to help you gather adequate and accurate information about your competitors. For instance, you could "blind shop" them, where you call or send an email disguising yourself as a prospective customer.
Improve Your Performance With Management Consulting
Everyone needs help at a certain point, and as a dentist, you are not an exception. You may have the best dental services around, but your management is letting you down. Management consulting involves enquiring from an expert the best ways to control and handle your business to improve its performance. There are very many professionals today who practice management consulting. Therefore, you need to be vigilant about the one you approach for the best results and guidance. The best way to find a good consultant is by considering their experience in that field, success stories, reviews from other clients, and communication protocols.
A management consultant will work with you to gather more information about your dental care business, identify the main issues, and curate the appropriate solutions. In this case, such an expert will give you detailed guidance on how marketing your services can yield the best results. Hiring a management consultant comes with added advantages, including saving you marketing time and budget and promoting your practice's growth.
Have a Set Marketing Budget
Having such a budget is a sure way to ensure you do not overspend on marketing your dental care services. The first thing to do when writing down this budget is to consider the percentage of your gross annual income that marketing will take. There are different recommendations for such rates to help you make a wise decision. They are as follows:
For an established but growing business – 5% to 10%
For a new start-up – 10%
For a stagnant or declining practice – 3% to 5%
Once you have done your calculations, allocate a specific monthly amount to each marketing strategy and adhere to that for about six months. With such intensive marketing, you will surely see the results. Next, analyze the quarterly expenditures on the marketing strategies and see which ones have a higher ROI. Focus on those, and within no time, your client base will skyrocket.
Create a Referral Rewards Program
Naturally, human beings are thrilled and motivated by gifts, presents, favors, offers, and promotions. A referral program can be categorized under word-of-mouth marketing, which has been there for a long time. Trust and accurate targeting are the two critical components of this strategy. Word of mouth from a trusted relative or friend can change the perspective of a person who might be skeptical or wary of going to a dentist. That is your chance to make it big by having your clients spread the word about your dental services.
As a dental care practitioner, the key thing to remember when farming for your previous clients' referrals is creating an outstanding and robust reputation. Word of mouth is a solid and effective marketing strategy. This implies that if a person gets positive reviews about your services from a person whose opinion they value, they are likely to look for you when/if the need arises. You can offer discounts for clients who come in as referrals to promote foot traffic. However, you must be careful when doing that to avoid cutting too much on your prices, which can adversely affect your profits.
Understand Your Target Audience
This is important because it will guide you on what language and methods you use to approach your prospective customers. Women have long been known as the number one shoppers in most homes, and the scenario is not different when it comes to getting dental services. Women always focus on making the right purchase decisions for the people they love. They pay close attention to details about different brands and products.
They keenly scrutinize logos, marketing images, and the existing collateral to see if your services fit their family members. Therefore, a business that knows how to market to women is likely to become successful and have many clients in the near future. However, it would be best to create a marketing environment that focuses on other audiences, including men and the youth. Whether in dental care or any other business, whatever you do, ensure that you know the exact audience you target.
Be Involved in Your Local Community
Patients need to feel comfortable when receiving the dental services you offer. Creating connections and relationships with them by interacting and introducing yourself is one of the sure ways for this to happen. Get out there and talk with the people around you. You will realize that some of them are very scared to go to a dental clinic, yet they have underlying dental issues that are bothering them. But once you open up and make them feel comfortable, the majority will avail themselves in your clinic for dental services.
The impact of such relationships on your business is unexplainable, and it should not be underestimated. There are various ways to implement this strategy, but a great place to start is conducting youth seminars to teach them the importance of dental health. February is known as the dental health month for children, and that, too, is an opportunity for you to interact with them and create intimate relationships.
Conclusion
Since time immemorial, the best way of letting people know the products and services offered in the market is through marketing. Unlike in the old days, the advancement in technology has been a game-changer in business people's marketing strategies. This has consequently led to the competition in different fields becoming stiffer. The dental care industry has not been left behind, and the practitioners in this field understand precisely how hard it is to spread the word about their services and products.
However, the marketing strategies outlined above are some of the most effective, and most have worked for many people. Social media, including Twitter, Facebook, LinkedIn, and Instagram, is a simple but effective technique for reaching as many people as possible within a short time. Leveraging these tools will give you positive results in your dental care business. The thumb rule is to have a set budget to avoid overspending on your practice's marketing part.